It is the mission of Nelly's Bow-tique to support charity causes targeting the youth by donating a percentage of sale proceeds to charitable organizations. Follow our "charitable initiatives" on our site's page and on our social media pages for full details regarding charity donations.

10/09/2016
Thank you for supporting Nelly's Bows..., because of your support we are able to be a blessing & give back to RaintreeVillage  charity & support them as they continue to demonstrate God's love by assisting families & their children. Nelly's Bow-tique is honored to live up to its mission of "Sharing Bows of Hope" as we partner with Raintree Village in their efforts to assist mothers & children in need.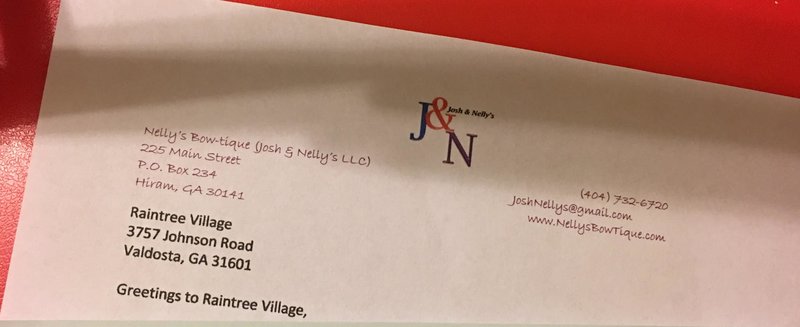 11/13/2016
Nelly is packaging hair bows to gift to the beautiful girls at Putrela. These orphan girls will know that they are loved & are forever in our thoughts & prayers. We Are Blessed To Be A Blessing!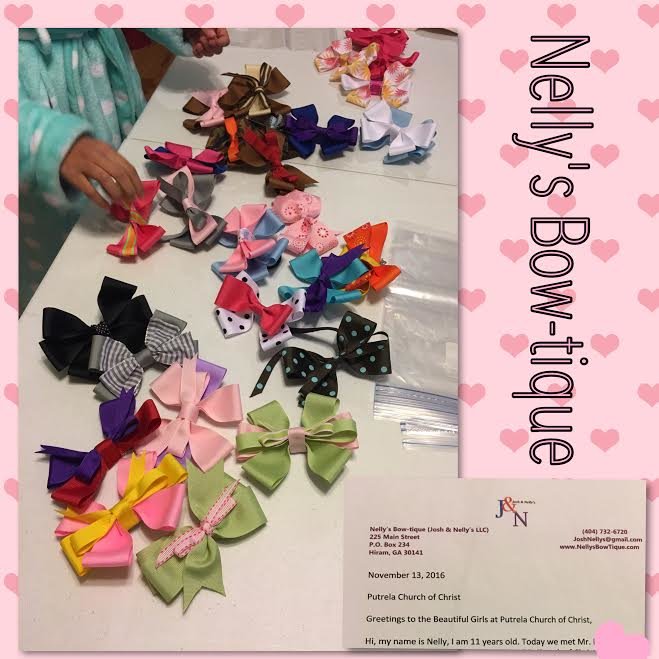 The sweet girls at Putrela in India received their Nelly's Bows. We're blessed to have received this beautiful picture.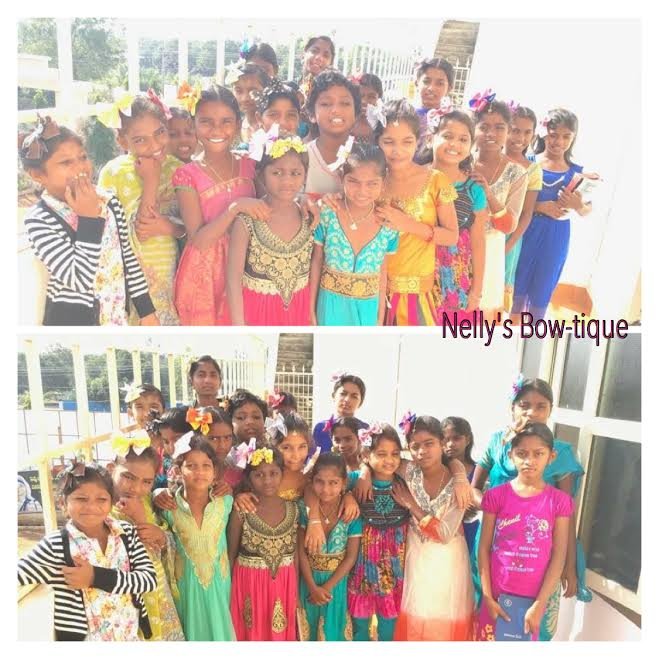 11/20/2016
Nelly's Bow-tique is grateful to all of you for your support; again we were able to give back to our community as we demonstrate God's love by blessing others through the love from you all❣️Nelly's Bow-tique is living the mission of "Sharing Bows of Hope". 😘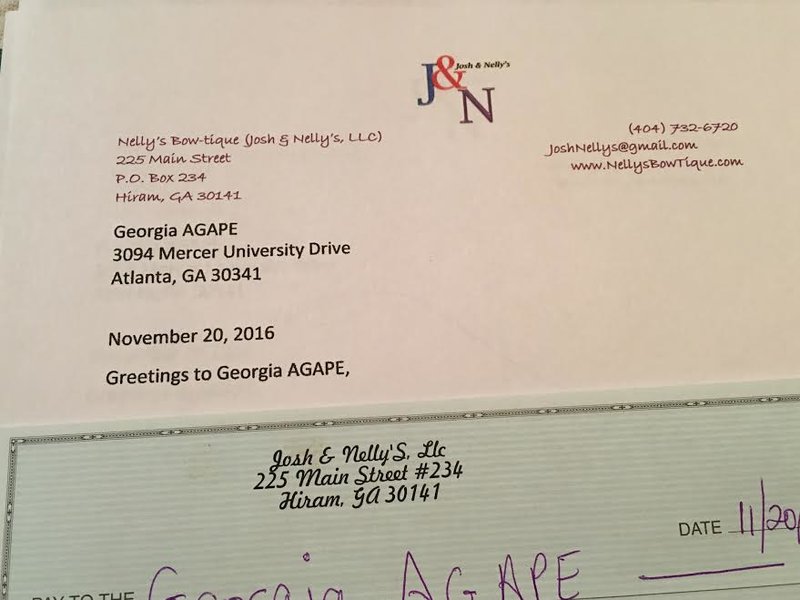 December 2017
When Nelly learned that young men at Raintree Village were in need of bow-ties, she sprung into action & donated 10 dashing bow-ties. Merry Christmas to you, you'll look dapper in your Nelly's Neck Ties.